The English singer sold out his performance in Mumbai, then partying with executives and Bollywood actors. Farrah Khan, a well known Indian director said:
"It was a surprise when my cousin Zubin called me from London to say that Ed Sheeran was going to be in town and wanted to meet up with me and my Bollywood friends," said Farah.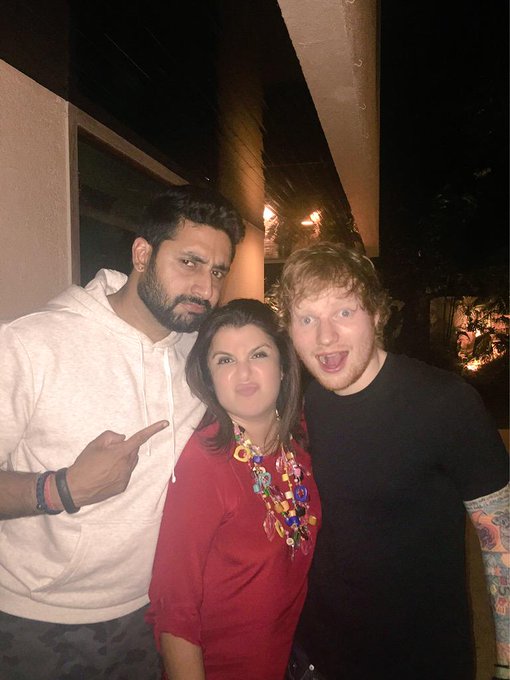 "It was very gracious of Abhishek to let me bring Ed and his team to his home."
Apparently Ed had a agreed to appear in the sequel to Happy New Year after getting on so well.